Seaweed Bioreactors (SBRs)
Modular Seaweed Seed Systems
Designed for seaweeds that propagate by fragmentation
Independently temperature-controlled enclosures
Closed-loop pH control with automated CO₂ dosing
Internal motorized blade for biosecure fragmentation
0.2 μm filtration for biosecure media and air exchange
Autoclavable tank, lid, filters, and tubing
Spectrum and intensity-controlled LEDs
Real-time data logging and graphing
Web-based remote access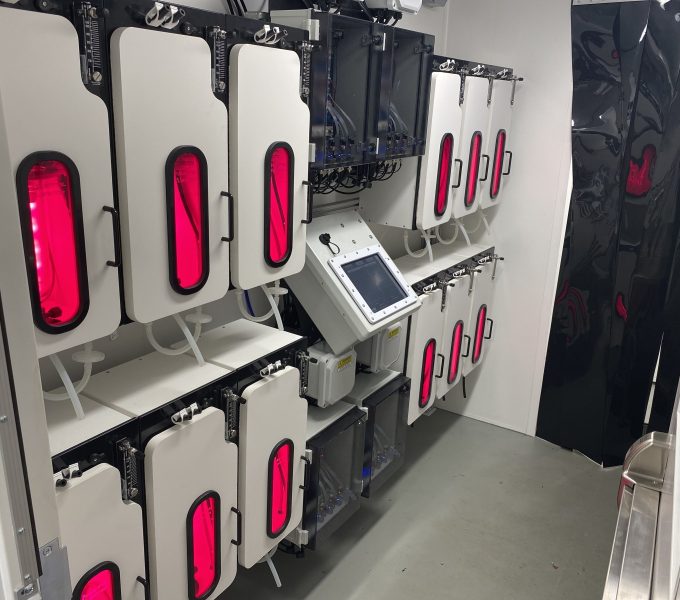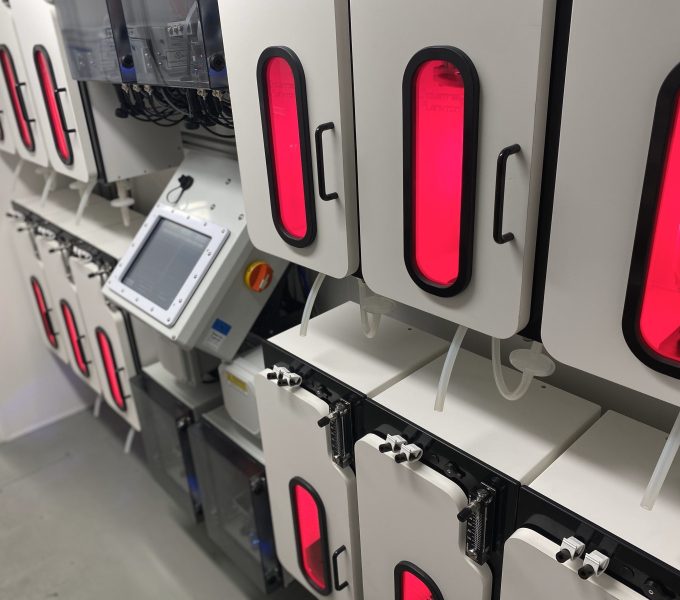 Seaweed Bioreactors (SBRs) Features
Independently temperature-controlled enclosure
Closed-loop pH control with automated CO₂ dosing
Autoclavable tank, lid, filters, and tubing
Spectrum and intensity controlled LEDs
Real-time data logging and graphing
Web-based Remote Access
Motorized blade
0.2 Filtration
Intuitive touchscreen controls
How it Works
1. Order and Install
Your turnkey seaweed equipment ships directly from our facility. Uncrate and set up in less than a day.
2. Autoclave
Autoclave the individual tanks to ensure sterility before inoculating your culture.
3. Inoculate
Use a small volume of clean inoculum to start your culture.
4. Bulk
Increase gametophyte biomass over weeks or months.
5. Harvest ↓ or →
Semi-continuously (partially) harvest or batch harvest (completely) gametophytes.
6. Seed Spools with Gametophytes & Induce
Add gametophytes to seed string spools, or green gravel, and induce sporophyte formation.
6. Or, Induce and Seed Directly onto Ropes
Seed sporophytes directly onto ropes.
7. Outplant
Outplant in the ocean for restoration or commercial ventures.
Quote Inquiry
* Mandatory