PBR 100L
Research Algae Photobioreactor
Glass Tank
Adjustable LED Spectrum
Simple biosecure inoculation
Batch or continuous operation
Autoclavable tubing, filters and disconnects
0.1µm air, vent and media filters
UV Sterilizer with 0.2µm absolute pre-filter
Automated stirring & addition of nutrients
Fits through standard door
2 hour initial set-up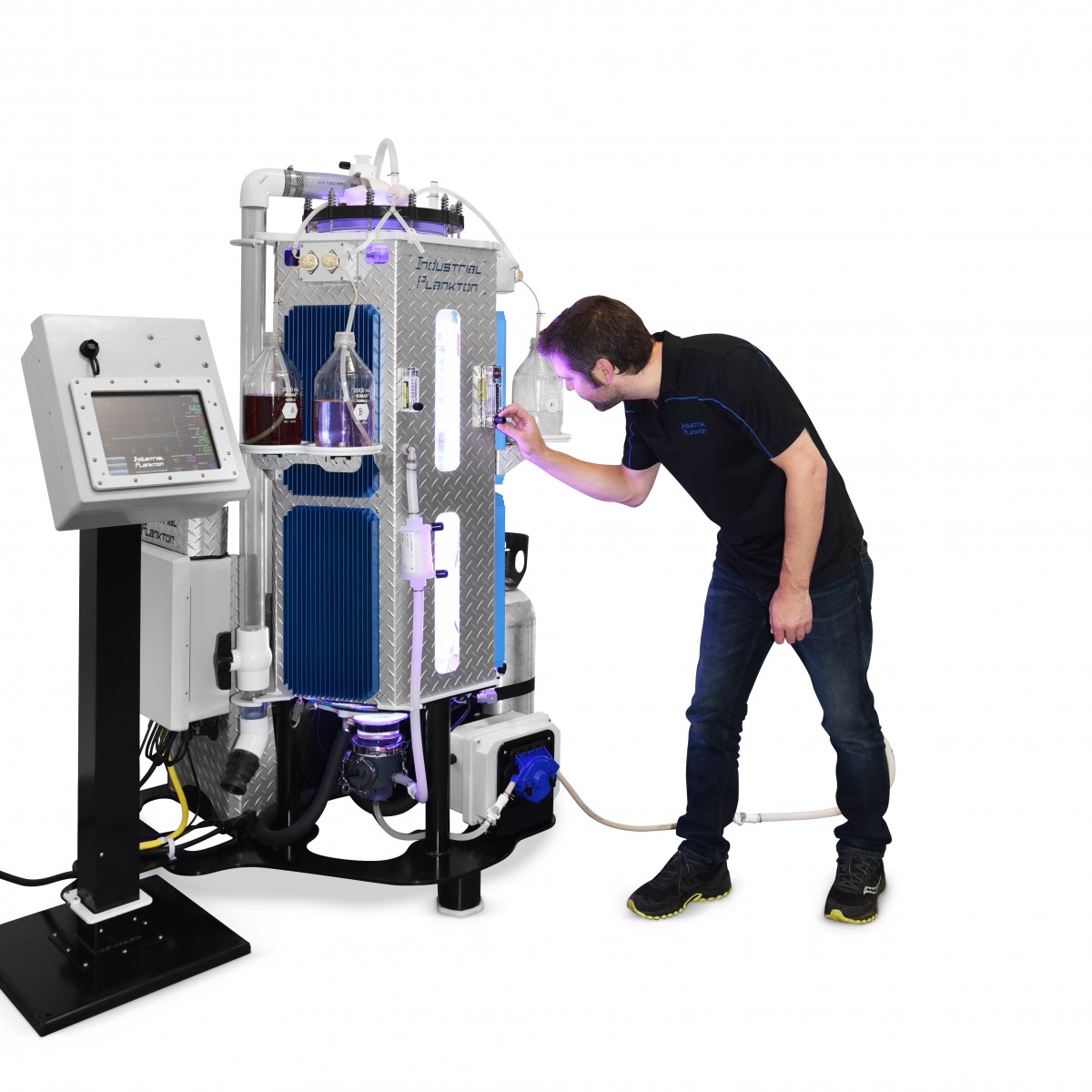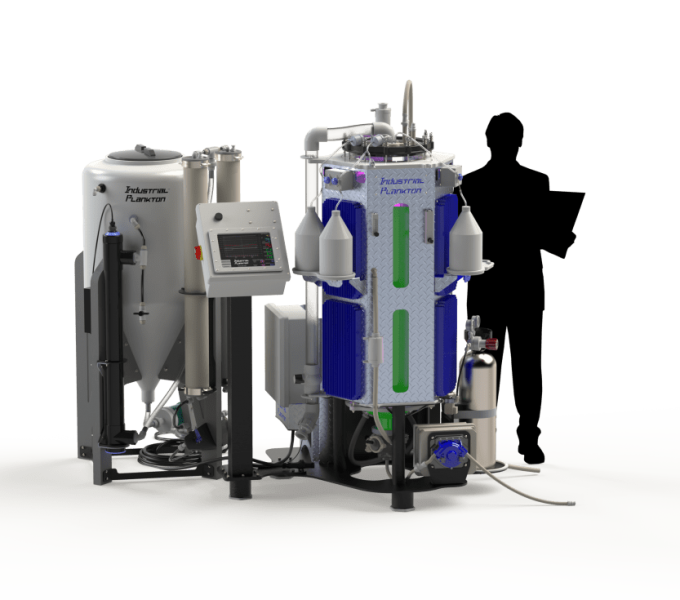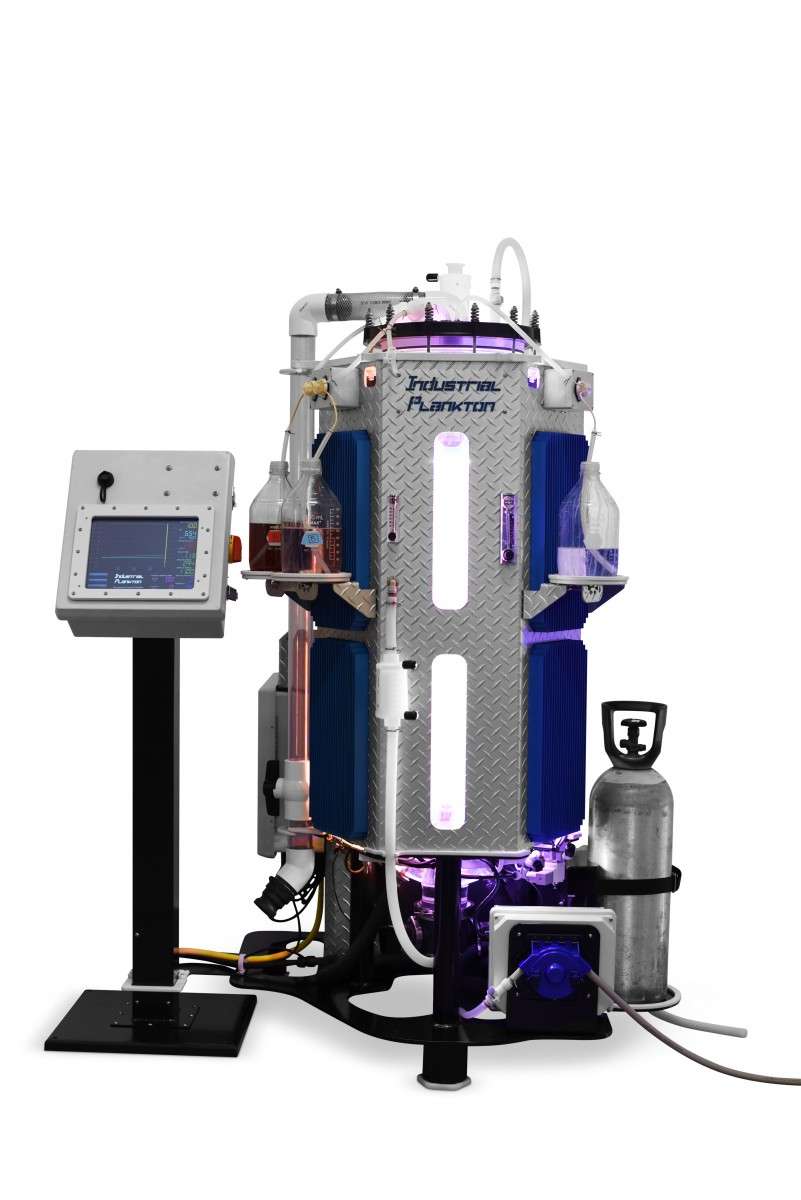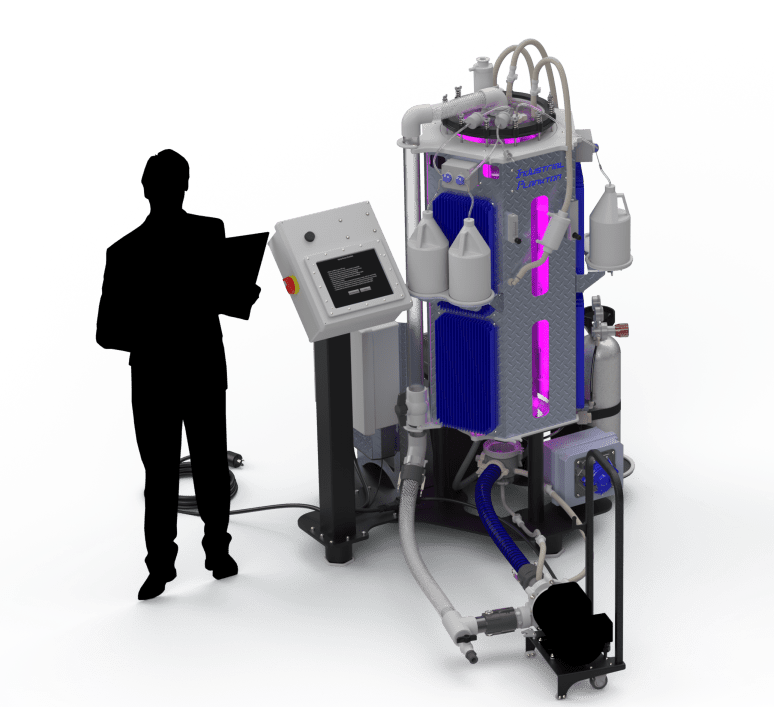 PBR 100L Features
Biosecure Algae Cultures
Adjustable LED Spectrum Designed for Algae
Real-time Graphing and Data Logging
Closed-Loop pH Control
Self Cleaning Biosecure Tank
Automated Scale-up and Harvest
Remote Access & WiFi
Intuitive Touchscreen Controls
Integrated Temperature Control
How it Works
Inoculation
Biosecure disconnects make inoculation from starter algae culture (2L) simple & clean.
Scale Up
The PBR automatically adds water & nutrients as it scales up the culture over 7-10 days.
Harvest
The PBR automatically harvests in continuous or semi-continuous mode for months at a time. At any point the entire batch can be harvested.
Clean
Between batches run the automated chemical CIP cycle to clean & sterilize the PBR. After a few hours the reactor is ready to be re-inoculated.
Continuous Production
10 – 50L harvested / day
10 – 35g / day algal dry weight (suspended in water)
0.4 – 1.3g / L algal ash free dry weight density
Production may vary based on quality of strain & inoculum
Species That Thrive
Isochrysis sp.
Nannochloropsis sp.
Tetraselmis sp.
Thalassiosira pseudonana
Thalassiosira weissflogii
Pavlova sp.
Karenia brevis
Skeletonema sp.
Chaetoceros Muelleri
Chaetoceros gracilis
Chaetoceros calcitrans
Haematococcus pluvialis
Spirulina sp.
Chlamydomonas sp.
Chlorella sp.
Technical Information
6-24 week continuous production
2L inoculant for 7-10 day scale up
1.5 hours / week of labor
Specifications subject to change without notice
Specifications
| | |
| --- | --- |
| Working Volume | 100 L / 27 gal |
| Max Power Consumption (Spray Clean) | 2,460 W |
| Avg. Steady State Power Consumption | 1,500 W |
| Working Space (LxWxH) | 2.03 m x 2.54 m x 1.98 m / 80 in x 100 in x 78 in |
| Doorway Clearance (WxH) | 0.86 m x 1.83 m / 33.7 in x 72.5 in |
| Operational Weight | 500 kg / 1,100 lbs |
Specifications subject to change without notice
Quote Inquiry
* Mandatory